Soundlings at the Creative Media Days || How Do You Do?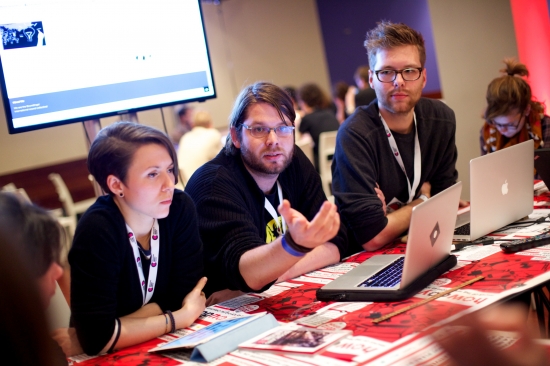 And yes, we were at Gent! Three of our members, Tijs Ham, Mark IJzerman and Pinar Temiz were present at the 'How Do You Do?' event organized by the Virtueel Platform. An inspiring evening, a large crowd of creative people sharing their vision and experiences to spark new ideas and solutions to common issues in their practices.
We as Soundlings had our chance to reach out and explain ourselves as well; why we started doing this, how are we doing it, what are the issues we are currently encountering and working on to make this 'geographically distributed' collective to work better?
Here is a glimpse of our 30 min session, from one of the bloggers at the event. If you were there, thanks for joining! If you weren't hope to see you in another event at another time:
Foto: CC BY Sebastiaan ter Burg
www.sebastiaanterburg.nl
Leave a Reply